Eternium is a typical action/RPG role-playing game that will bring great fun and please you with beautifully drawn graphics. Simple control mechanics, like tap to move and swipe to cast spells, plus the model pays to play and win without paying, distinguish Eternium from other mobile action/RPGs.
Gamers can enjoy offline playthrough mode by fully downloading content. Yes, some online features will be unavailable, but as soon as the internet is connected, everything will be synchronized, and this MMORPG game will appear again in its full glory.
Advantages of Eternium
A simple and easy way to create spells is by drawing characters. The tap-to-move mode offers a simpler and more comfortable experience when playing on smartphones and tablets, closer to the original action-RPG gameplay.
Eternium is distributed completely free of charge. Though microtransactions exist, 90% of gamers don't make in-game purchases. The main in-game currency is rubies, easily obtained from monsters and quests. In addition, gamers can get more advanced items during the game simply by knocking them out of monsters.
Eternium was released in 2014, and since then, the developers have been constantly improving the game based on feedback from many players. The quality of Eternium has grown considerably, leading to an increase in its ranking in the app store. New features – real-time multiplayer, a city portal system, and a new 4th world – are currently being developed.
Eternium offers intuitive and dynamic battles with special effects, proper sounds, clear damage figures, and music to immerse the gamer in a detailed fantasy atmosphere fully.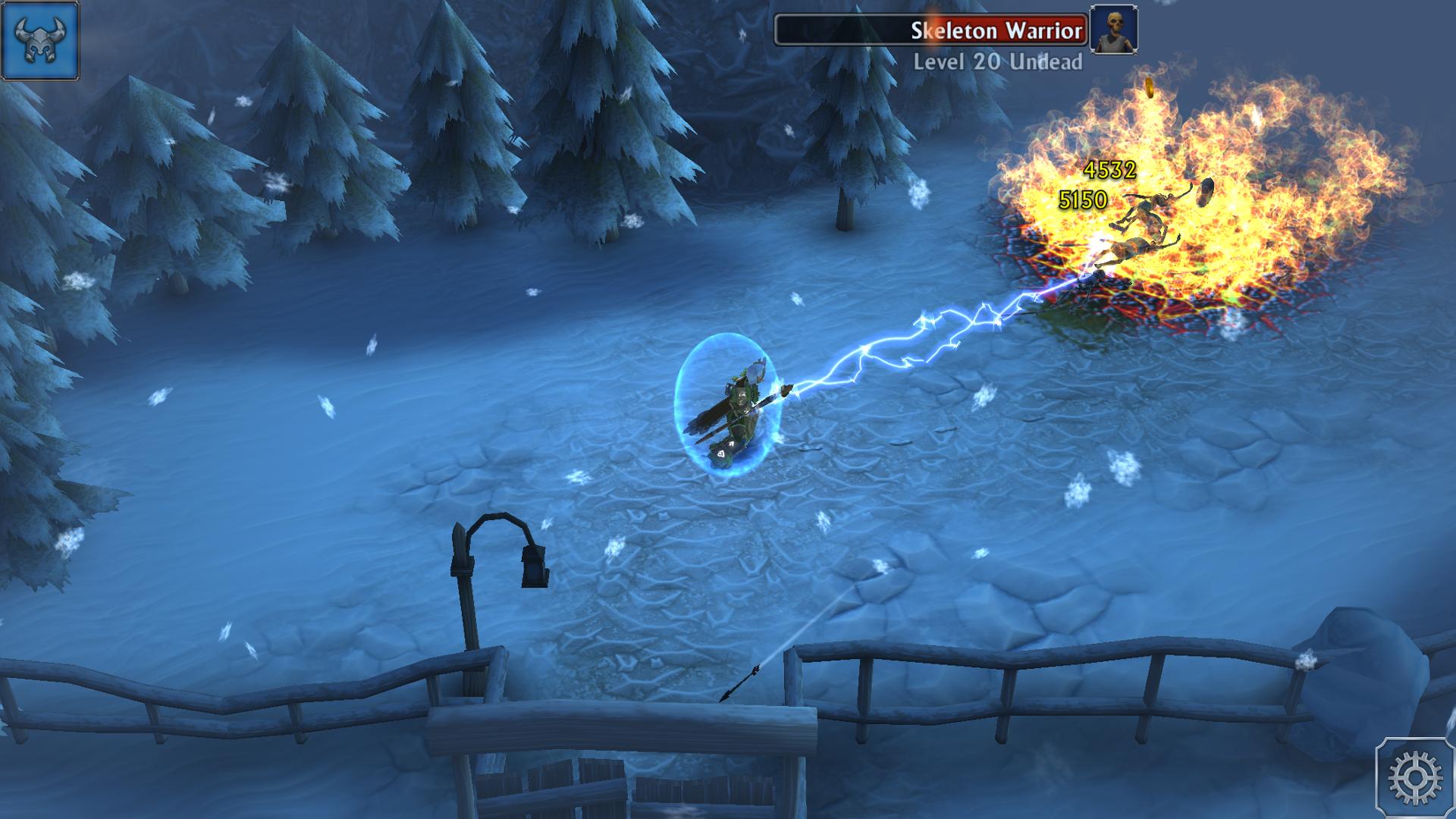 Gameplay Features
Choose one of the classes – mage, warrior, or archer – and begin your adventure in Eternium. Weapons consist of swords and axes, staffs, and pistols, which can be upgraded as you go.
Encounter hordes of different creatures in three amazingly beautiful worlds and countless generated levels.
Explore the far corners of dungeons and dark caves, woodlands and villages, graveyards and fortresses held by evil demons.
Find gold coins, jewels, and equipment in chests found periodically in locations. Wear heavy armor and shoulder pads, lightweight helmets, and cloaks. If you play as a warrior, you can use a shield paired with a sword for better protection or take a pair of swords, turning into a dangerous damager.
The game's plot is full of interplanetary intrigue, and it's up to you to chase the main enemy, Raghadam, chasing him through three worlds and try to prevent his goals from coming true.
Improve your gear by inserting combinations of gems, making costume jewelry, or melting it to make it stronger.
Unlock useful attack combat skills like Whirlwind, Blizzard, or Shockwave. Use Frost Star to take control of the enemy, control swarms, and kill hordes of enemies with AOE spells.
Each class has two dozen spells and skills; the three companions have four additional skills each. At first levels, the game may seem fairly easy, but the various tactical options reach a climax at higher levels.
At level 70, the heroes move to the champion level, after which the continuous improvement of the overall parameters begins.
In addition to the three-part main storyline, the game has a Test of Valor, which offers countless beautiful, randomly generated levels. And, of course, PvP, which is represented so far only by the arena.
PvP battles are held in 1 on one mode. For the victory, the player gets different bonuses and raises the rating to later meet with more serious opponents. In general, Eternium is a representative of classic role-playing games.